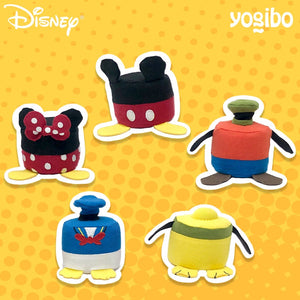 Yogibo
Squeezibo Mates - Disney Edition
Regular price
$19.80
$0.00
Unit price
per
Who's the leader of the club
That's made for you and me
M-I-C-K-E-Y M-O-U-S-E
Sensational Play welcomes the Disney Squeezibo Mates to our store!
Meet favourites like Mickey Mouse, Minnie Mouse, Donald Duck, Goofy and cute little Pluto!

Made of a super soft plastic rubber and Yogibo's famously awesome fabric, Squeezibo is the perfect companion for any situation. Whether you need to reduce stress or just want to show some love, Squeezibo can take your biggest squeeze and come back as good as ever.
Spot clean with warm soapy water. Air dry.
---