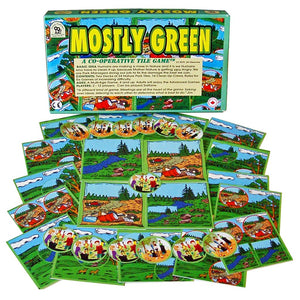 Family Pastimes
Mostly Green
Regular price
$19.50
$0.00
Unit price
per
Theme:
Humans are making a mess in Nature and it is we Humans who have to clean it up, because Mother Nature is getting very Angry!

We are Park Managers doing our job to fix the damage the best we can. 

Contents:
Two Decks of 24 Nature Park Tiles, 14 Clean Up Crews, Rules for Six Games of increasing difficulty.
A Multi-Age Game. 4 and Up, 2-12 Players or play Solitaire

 "A different kind of game, Meetings are at the heart of the game. Talking over ideas, listening to each other to determine what is best to do. And it's all about the environment and making friends. Making enemies is easy to do." - Jim
---